How I Alkaline Detox - The African Bio Mineral Balance Way
Are you feeling drained all the time? Are you experiencing stress? Are you going to the club taking down shots of Henny with your people? If you answered yes to any of these, you may want to detox. If you're looking into how to start; already started and want to get a different perspective, or just curious about this whole detox thing people are going crazy about now, then let me put you on to some alkaline detoxing gems. 
As we all know, detoxing is when you're ridding your body of toxins, metals, and impurities; rejuvenating and re-energizing our body that way we can live freaking epic, like we're meant to! When you don't detox your body, you feel like sh*t, you look like sh*t, and just have a bunch of sh*t running through your head that has no business in being there. And we don't want that. Keeping it real, lol. It's all connected, as I always say. 
Detoxing is also done in two different parts. One, is detoxing from negative habits, thought patterns and draining people that are around you. What's a great detoxing practice for me is going to the beach once a day and taking a moment to myself to calm my mind and keep it as sharp as possible. Detoxing from any bad vibes around me from throughout the day. Re-energizing the mind.
Also, detoxing from negative people or habits that you've come to, pretty much, normalize and not realize the depth in how much it's effecting you. It happens whether it's planned or on the spot. Anything that is not conducive to your growth must be washed away. Detox your mind the same way you aim to detox the body. The mind and body are one in the same.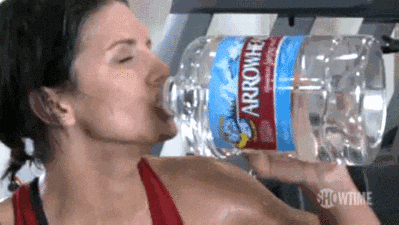 Now, how I detoxify my body is:
I

 

cut out all processed foods, meat, and dairy. I eat fruit and vegetables to help body naturally cleanse. Eat alkaline (made from nature, not by man) food. 
I drink 64 oz of spring water first thing in the morning with fruit. I drink 32 oz first then 32 oz an hour later. 
NOOO microwaved food
1 gallon of spring water a day w/ key lime
No grains (when I'm doing a deep detox)
No canned or bottled drinks (always)
NOOO tap water
Herbs, herbs, herbs (always)
NATURAL DETOX HERBS 
I drink these herbs on a daily basis to keep my body cleansed of toxins on a cellular level. I put 1 tsp - 1 tbsp of herb in 8 oz boiling water, simmer for 15 mins and drink 2-3 times a day. I personally don't use sweetener in my teas, like date sugar or agave, but you can by all means.  
BURDOCK ROOT - is a detox herb that cleanses the liver. It has 102 minerals and is named a natural cleansing herb by itself. 
DANDELION - regenerates cells and removes fat from the body. Get right get tight.
ELDERBERRY - is a detox herb because it removes mucus in the body. 
SEA MOSS - contain 92 of the 102 minerals we're made of, and they help maximize the effectiveness of the detox herbs.
SARSAPARILLA - attaches itself to toxins and cleanses itself out of the body. 
CILANTRO - an amazing detox herb for toxins. 
BLUE VERVAIN - a divine herb used to detox and heal the body; tends to the nervous system
Learn more about these herbs here on my other blog, TOP 5 CLEANSING HERBS. :)
I hope this helped you get a better idea of how to start cleansing and connecting with the self. 
LOVE .